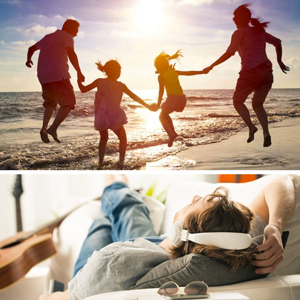 Cardi's Furniture & Mattresses offers a comprehensive benefits package designed to provide personal and financial wellness.
Cardi's benefit programs are geared towards assisting our family of employees with all their needs, regardless what stage of their life they find themselves in. 
Personal and Family Time 
Recognizing that everyone needs to have time for leisure activities and time to spend with love ones and friends, Cardi's employees enjoy a generous Paid Time Off (PTO) program. The more time the employee is with the company, the more PTO they accrue. Full time hourly associates also enjoy paid holidays during the year. 
Health and Wellness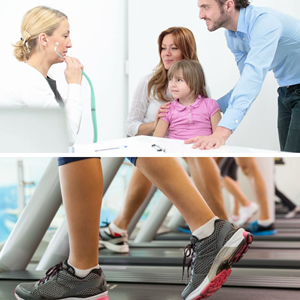 The physical, mental and well being of Cardi's associates is most important and high priority. Employees have a list of comprehensive programs that they can choose to participate based on their personal and family needs. 
Medical – we offer a choice of two (2) nationally recognized medical plans to our full-time employees. These plans provide participants with the best and extensive network of doctors, specialists and medical facilities that are top notch in the nation. Prescription drug coverage and other discounts are included. 
Health Reimbursement Arrangement (HRA) is an employer-funded spending account that is used to pay for qualified medical and pharmacy expenses for HMO participants. 
Wellness Plan, Personal Choices, is Cardi's commitment to helping associates achieve their best health status. Through participation in the wellness plan, associates earn a discount on their health insurance premiums. 
Associates can purchase at very affordable premium group rates the following coverages: 
Dental Insurance is designed to manage the cost of dental services and offers a wide network of dentists.
Vision Insurance provides participants the best eye care and eyewear.
Income Protection 
Unforeseen events, such as an accident, a serious illness, disability or death can cause stress, pain and a major financial burden to families. The following benefits assist associates and their families to minimize the impact of these unfortunate situations. 
Accident Insurance - accidents are a part of everyday life and may bring an added financial burden. Accident insurance pays benefits that can be used to pay for medical bills and other out-of-pocket expenses – or for any other purpose, including mortgage payments, etc.
Critical Illness Insurance is designed to come to the rescue of those budget-conscious families by helping pay the costs associated with the initial occurrence of a heart attack, stroke, cancer or other serious illness. 
Basic Life Insurance and Basic Accidental Death and Dismemberment (AD&D) Insurance – associate can protect the life they love by securing it for the people most important to them. They keep a life-changing event from changing the family's financial health.
Short-Term Disability Insurance – provides income protection in the event of a short-term disability not sustained at work.
Long-Term Disability Insurance allows safeguarding of finances so that the focus is the health during a long-term disability.
Flexible Spending Account (FSA) Plan
Flexible Spending Accounts (FSAs) provide a way to pay for qualified health care and dependent care expenses with pre-tax dollars. There are two types of accounts available: 
Health Care Flexible Spending Account (FSA)
Dependent Care Flexible Spending Account (FSA) 
Retirement Benefits 
Planning for retirement is something that Cardi's encourages and assists its associates to do. Through participation in the company's 401(k) Retirement Plan, eligible employees can opt to make pre-tax or post-tax (Roth 401(k)) contributions based on IRS annual limits. Through pre-tax savings, tax-deferred compounding and a potential match contribution made by Cardi's of 50 cents for every dollar the associate contributes to the plan up to a maximum of 3%, a retirement account has the potential to greatly increase over time. Administrative costs to run the plan are also paid by the company
Other Benefits 
Legal Insurance
Pet Insurance
Group Auto & Home Insurance Discounts through MetLife
Associate Merchandise Discount
After meeting the waiting period requirement, associates can enjoy a generous discount on purchases made to make their homes comfortable and beautiful for the entire family to enjoy.